Important Information - Cheltenham Chiropractic Clinic is Moving!


From Monday November 9th 2015 Catherine and the team will be relocating to our lovely new modern premises at : Pure Offices, Hatherley Lane, Cheltenham. GL51 6SH. Just follow the road into ASDA supermarket then go straight over the mini roundabout and you'll see signs for PURE offices on the right, the new site is just behind the Nuffield Hospital and has a large FREE car park. It's also very handy for getting some groceries after you've had your treatment! See map for further directions.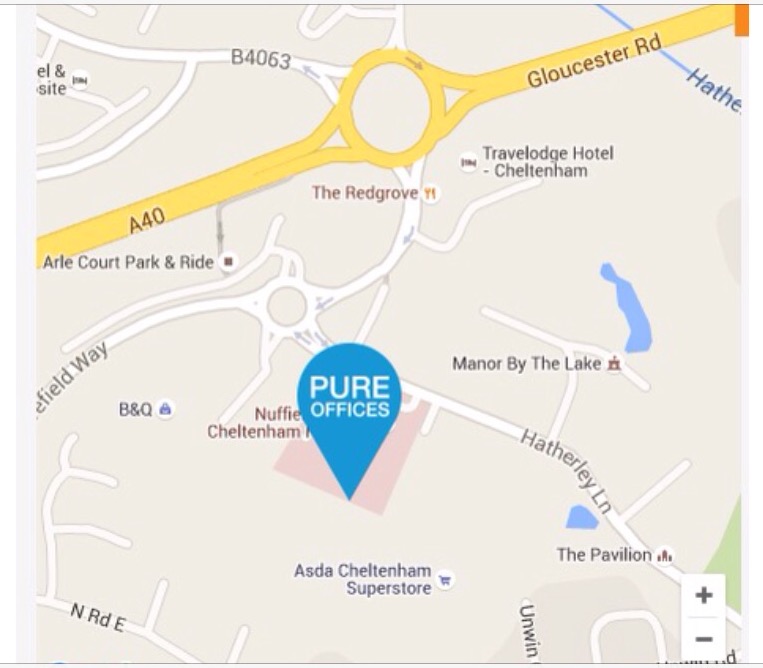 We will be taking all our equipment, files, phone number and e-mail address with us so your treatments will carry on in exactly the same way - just 2 minutes down the road! Just press the buzzer marked Cheltenham Chiropractic Clinic at the front door when you arrive and Mandy or Pauline will collect you and show you to our new clinic room. There are no steps or stairs and the new building is smart and well appointed. Please note that although there are signs around the car park saying permit parking only we have special permission for our patients so please do use the Pure Offices car park.

For patients who normally arrive by bus the J and K buses from Royal well stop just outside the clinic at the ASDA stop - the 94 also stops at the Arle Court roundabout just a short walk up Hatherley Lane from Pure Offices.

Serving the community for 37 years
Suite No. 4, Pure Offices, Hatherley Lane, Cheltenham. GL51 6HS
(01242) 513459
Cheltenham Chiropractic Clinic is the longest running Chiropractic centre in the area – opened by Rita Hemmings in 1978 the practice has offered expert spinal healthcare to the people of Gloucestershire for 37 years! Always at the same location on the corner of Gloucester Road and Granley road the clinic expanded over the years in terms of size and capacity to the extent that some of our longer term patients occasionally got lost! This was the only practice in Gloucestershire for many years; the closest being in Oxford, Bristol and Leamington Spa. On November 9th 2015 we moved to our lovely modern premises at: Pure Offices, Hatherley Lane, Cheltenham, GL51 6HS (just behind the Nuffield Hospital.)

We offer professional, effective care for all muscle and joints problems covering all age ranges from children to the elderly - our youngest patient so far was 3 days old and our eldest 101 years young! Some of the conditions we most commonly treat include: Low Back pain, Neck pain, Headaches, Postural problems, Sciatica, Sports injuries, Hip, Knee and Shoulder pain, Tendon problems, Pelvic imbalance and Arthritis. Although we can't fix every joint and muscle problem, correcting the alignment of the body and balancing muscle tension often helps patients to move more easily and feel at their best. Catherine specialises in home rehabilitation plans to help prevent injuries recurring and we also have direct access to private MRI, CT and X-ray scanning at the Cobalt Centre.
Most of our patients hear about the clinic through personal recommendation (as we have had nearly 14,000 patients this is a big word-of-mouth network!) but we also receive referrals from local surgeons and GPs. Our treatments are also covered by most health insurance policies.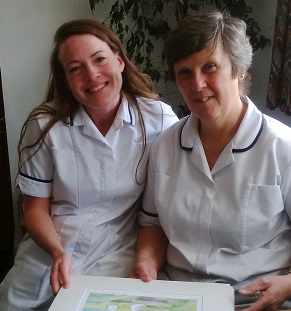 End of an Era and t
he future of Cheltenham Chiropractic Clinic.
On May 21st Rita Hemmings retired after 37 years in the Chiropractic Profession, the clinic is not closing down but has been taken over by Catherine Owers (who has been the associate chiropractor here for 14 years.) Catherine is a fully qualified and government registered chiropractor and has been working at the clinic since 2002. Catherine practises in a similar manner to Rita so any existing clients need not worry about the changeover and she is also looking forward to meeting lots of new patients.
"I would like to thank all past and present patients for their loyalty to the profession and especially to this clinic."
"I would also like to thank all of you who have sent me warm messages concerning my retirement. I will miss you all but I am very confident that Catherine will continue to look after you."
Rita
Special Offer (available at any time)
If you are unsure if Chiropractic could help you, why not book a FREE /NO OBLIGATION spinal check and have a chat with the chiropractor about your problem - if we don't think we can treat you, we will refer you on for further investigation but most muscle or joint problems can be improved by Chiropractic care.
Please call the clinic to make an appointment
(01242) 513459