Our Lovely Receptionist is back!!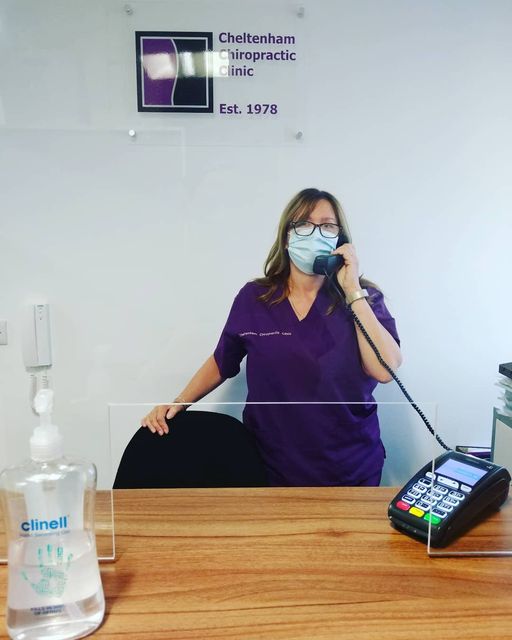 Look who's back!!!
---
From Monday 2nd November our lovely receptionist Mandy will be coming back to work part time, Hooray!! Catherine is very pleased about this as she is not very good at working the card machine or the printer
---
Having Mandy running the front desk and answering the phones should mean we can fit more patients in per day so hopefully you won't have to wait as long for an appointment. Her office hours will be: Monday and Tuesday 2-6pm and Thursday and Friday 9am-1pm so if you ring during these times you should be able to talk to her directly, if you call outside these hours Catherine will be in charge of the phone but as she can only get back to people in between treating patients you may have to wait a bit longer for a call back.
---
If you do get our answerphone please DO leave a message with your contact telephone number and we promise to get back to you as soon as we can, the answerphone is checked at regular intervals throughout the day,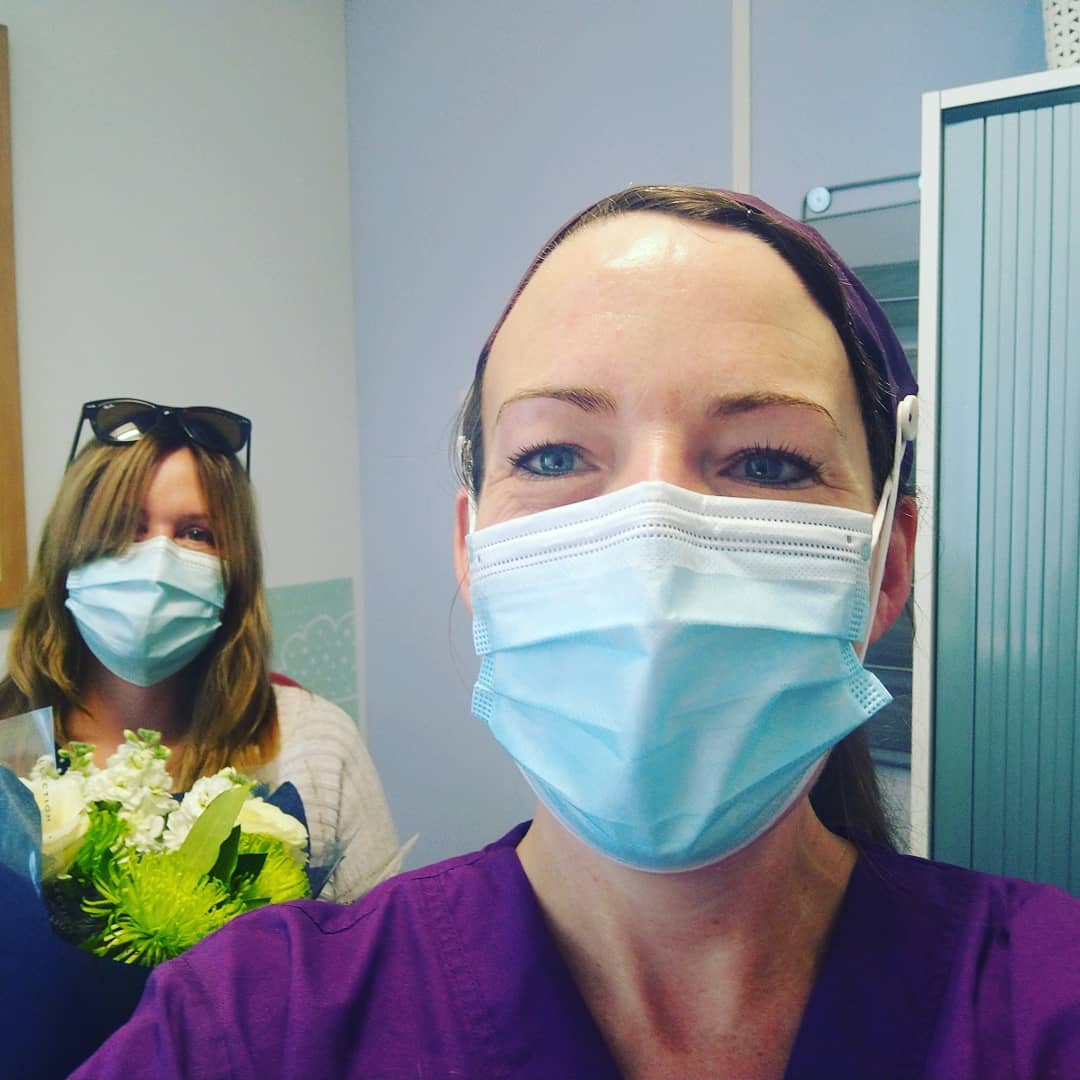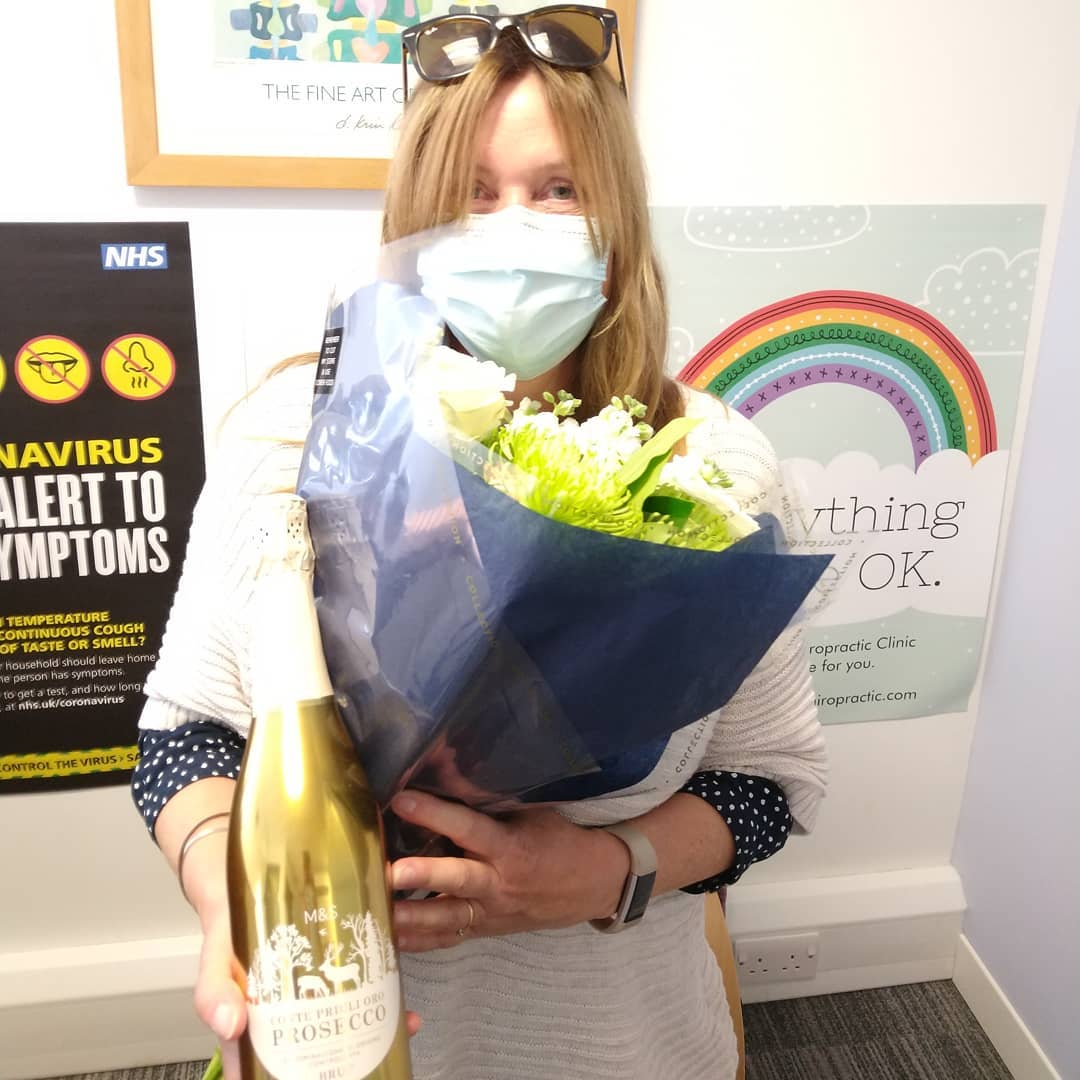 You can see flowers and fizz in the photos because Mandy had a big birthday last month – 21 again!
---
The other bonus of Mandy coming back to work is she can help with the cleaning – 4 Marigolds are better than 2!
---
We will be staying open no matter what tier the Cheltenham area is placed in so if you need an appointment just ring
01242 51359
or email us on
[email protected]
. You can also keep up to date with clinic news by following our social media channels:
https://www.cheltenhamchiropractic.co.uk/wp-content/uploads/2020/12/CatMandMarigold-scaled.jpg
1425
1900
admin
https://www.cheltenhamchiropractic.co.uk/wp-content/uploads/2019/05/cccLogoLareg-2.png
admin
2020-12-08 10:11:01
2020-12-08 10:19:23
Our Lovely Receptionist is back!!